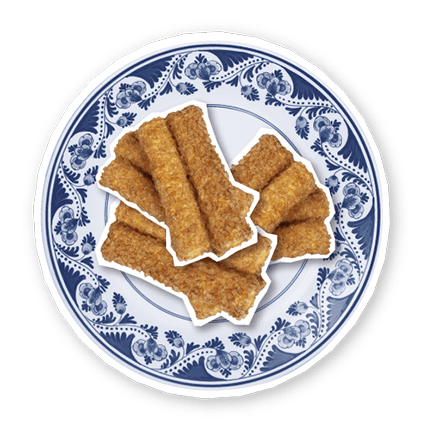 Max & Alex Cinnamon Sticks in Pack
Delicious taste
The tastiest Dutch Cinnamon Sticks
Original Dutch product
Delft blue trendy packaging
1 Pack – 200 grams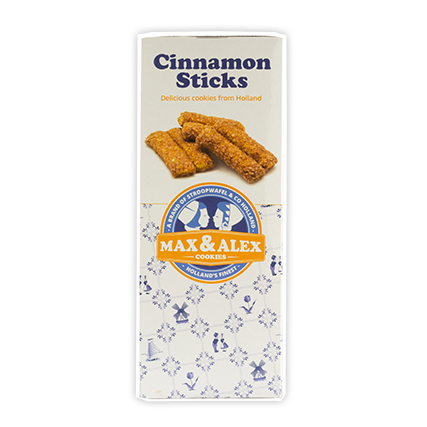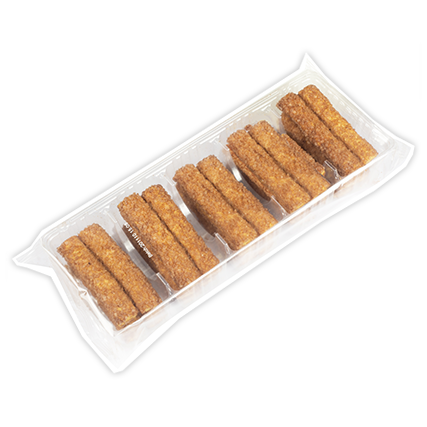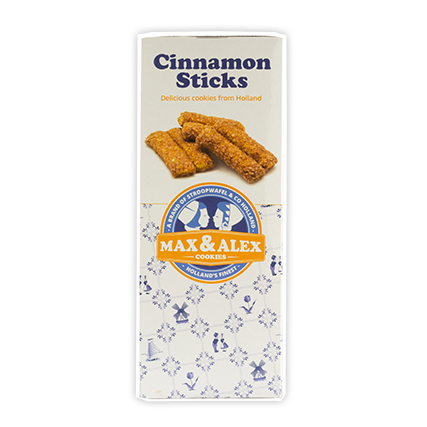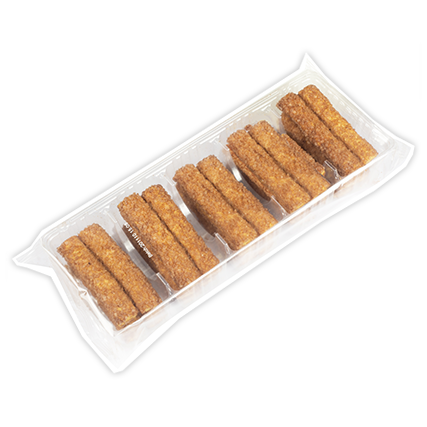 Max & Alex Cinnamon Sticks. With a tip of the hat to the Dutch Royal Family, this is an eye-catcher in every environment.
Delicious taste
The tastiest Dutch Cinnamon Sticks
Original Dutch product
Delfts blue trendy packaging
The cinnamon stick
Cinnamon sticks are popular in the Netherlands. Cinnamon is actually the dried and rolled inner bark of the cinnamon tree (Cinnamomum verum). This is made into powder. Most cinnamon comes from the island of Sumatra in Indonesia and from Sri Lanka.
Characteristic
Max & Alex Cinnamon Sticks.
Ingrediënten
Wheat flour, sugar, vegetable fat (palm, coconut, rapeseed), colorant (carotenes), emulsifier E471, food acid E330, yeast, 0.86% cinnamon, salt.
Allergy information
Contains gluten and wheat. May contain traces of milk, lactose.
Nutrition
Nutritional value per 100 g:
Energy 2194 KJ
Kilocalories 524 kcal
Fats 24.7 g
of which saturates 13 g
of which mono-unsaturates 8.4 g
of poly-unsaturates 3.2 g
Carbohydrates 67,9 g
of which sugars 34 g
Fiber 1.8 g
Protein 6.5
Salt 0.81 g
Sodium 323.33 mg
Pack size
200 grams
Preserve
Keep cool and dry. Do not store near strongly odorous products. Avoid direct sunlight. Best before: see packaging.
Other customers also viewed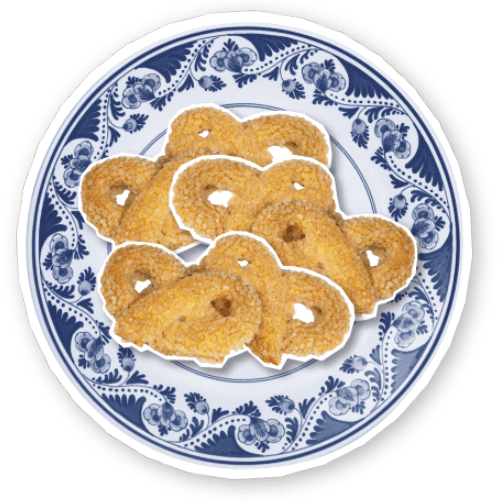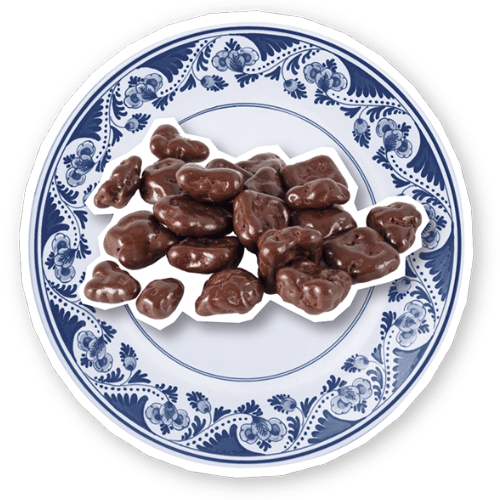 Max & Alex
Dark Chocolate
Stroopwafel Chunks