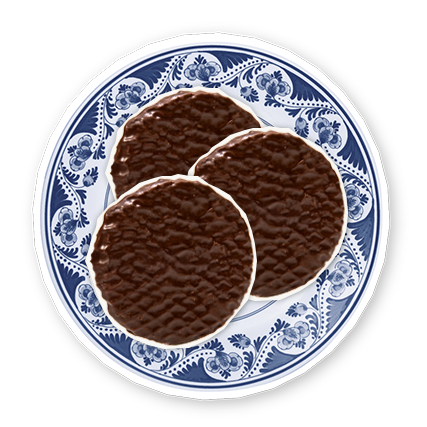 Max & Alex Chocolate Stroopwafels in Delft Blue Tin
40% Milk chocolate
Delicious taste
Chocolate syrup waffles
Original Dutch product
Delfts blue trendy Tin Can packaging
270 grams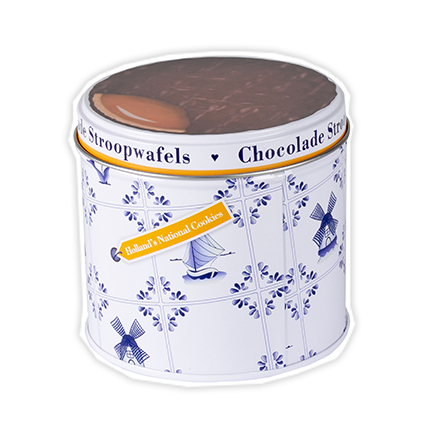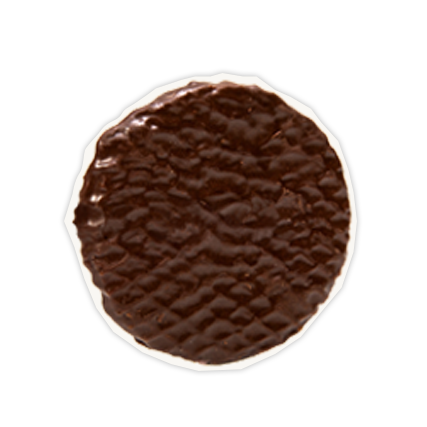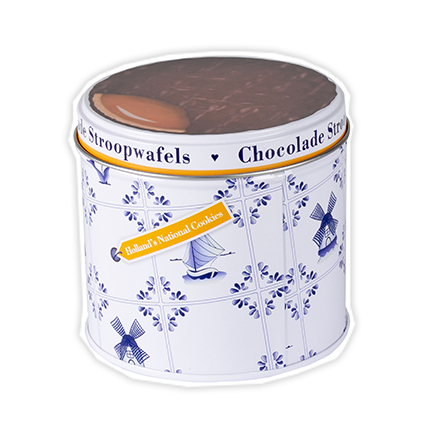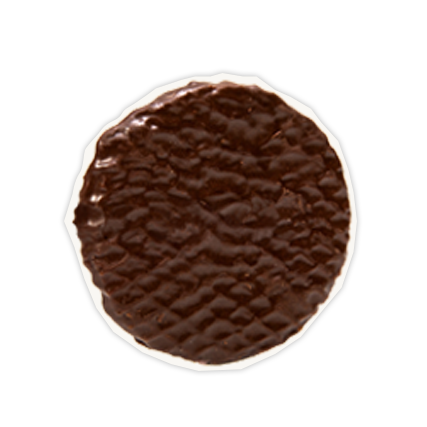 Max & Alex Chocolate Syrup Waffles. Stroopwafels with 40% milk chocolate, packed in a Delft Blue tin with 8 Syrup Waffles. With a tip of the hat to the Dutch Royal Family, this is an eye-catcher in every environment.
40% Milk chocolate
Delicious taste
Chocolate syrup waffles
Original Dutch product
Packed in a luxurious Delft blue tin
The Syrup Waffle
The Syrup Waffle, originally called: Stroopwafel, is originally a Dutch waffle, which is eaten not only in the Netherlands, but also worldwide. The product consists of two round dough waffle, with a diamond pattern, between which sweet syrup has been applied.
Characteristic
Max & Alex Chocolate Syrup Waffle covered with caramel and covered with a thick layer of milk chocolate. Packed in a luxurious Delfts blue tin with 6 Chocolate Syrup Waffles, 270 grams.
Ingrediënten
38% glucose-fructose syrup, wheat flour, vegetable fat (palm), sugar, vegetable oil (rapeseed), whey powder (milk), soy flour, starch (wheat), raising agent (E500), emulsifiers (soy lecithin and E471), sea salt, skimmed milk powder, barn egg, cinnamon, acidity regulator (E330).
Vegetarian
The Syrup Waffles are vegetarian.
Allergy information
Contains gluten, egg, soya, milk. May contain traces of nuts.
Nutrition
Nutritional value per 100 g:
Energy 1930 KJ
Kilocalories 460 kcal
Fats 19.5 g
of which saturates 9.2 g
of which mono-unsaturates 7.8 g
of which poly-unsaturates 2.5 g
Carbohydrates 67.0 g
of which sugars 36.0 g
Fiber 0.7 g
Protein 3.7
Salt 0.56 g
Pack size
270 gram
Preserve
Keep cool and dry. Do not store near strongly odorous products. Avoid direct sunlight. Best before: see packaging.
Other customers also viewed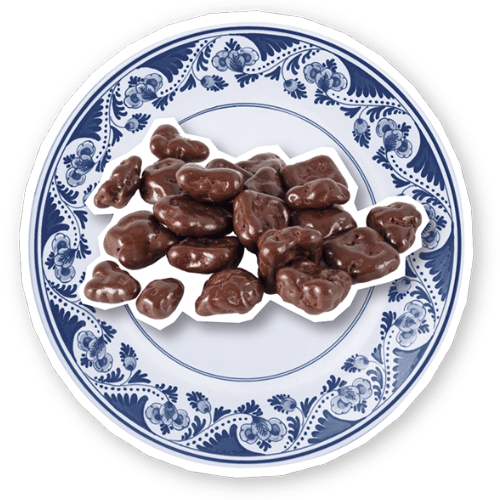 Max & Alex
Dark Chocolate
Stroopwafel Chunks